How Much Does Divorce Cost?
One of the first questions couples ask is, "How much will it cost?" My answer is, it depends on the type of divorce you choose. In Pennsylvania, you have the option to choose a mediated divorce rather than a litigated divorce. A mediated divorce keeps costs low because you are avoiding the family law nightmare of lawyer, court, and professional fees that drain your finances.
A typical mediated divorce costs between $1,200 – $5,000. Litigated divorces average $20,000+. A high-conflict divorce and custody battle can cost your family hundreds of thousands of dollars.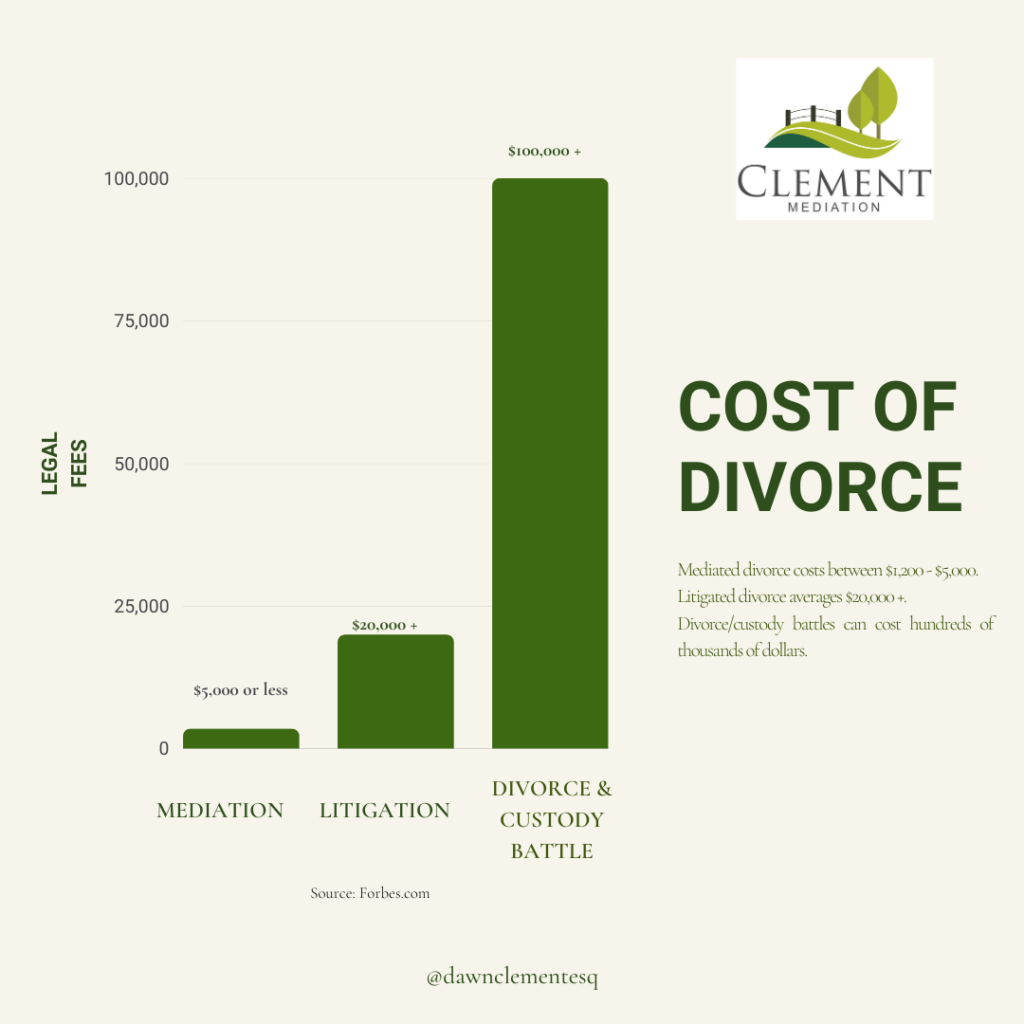 Mediators are family law professionals that help couples resolve conflict using a neutral and peaceful process. Using a mediator is a great alternative to litigation, and can help you resolve your issues without going to court.
Mediation is quick and affordable. The option of unbundled fees and upfront estimates are important to consider when making a decision on which mediator to use. Scheduling a consultation with your mediator is important so that you have an opportunity to meet your mediator and get information about the mediation process and know how long it typically takes to mediate situations similar to yours.
Finding an experienced, professional mediator can help you and your family move forward in a peaceful, affordable, amicable manner and with respect. If you would like more information about whether mediation would be right for you, please schedule a consultation: www.clementmediation.com
———————————————————————————————-
The information provided on this website does not, and is not intended to, constitute legal advice; instead, all information, content, and materials available on this site are for general informational purposes only.